Escae Benin is a place where world-class researchers choose to study and work. You'll study alongside talented peers in an environment focused on research impact and relevance, and be supervised by leading experts in your field. Our graduate schools offer graduate research programs in most major disciplines, so you can pursue your passion and develop your career.
The Escae Benin Advantage
Our distinctive Escae Benin experience helps graduates become well-rounded, thoughtful, and skilled professionals – making a positive impact across the globe.
We want you to create your own study path, with the power to choose your own direction and explore new options along the way. This is important in a world where careers are changing fast and employers value independent thinking.
Few people graduating today will stay in the same industry forever. With our degrees, you can build the right skills to adapt and to change successfully.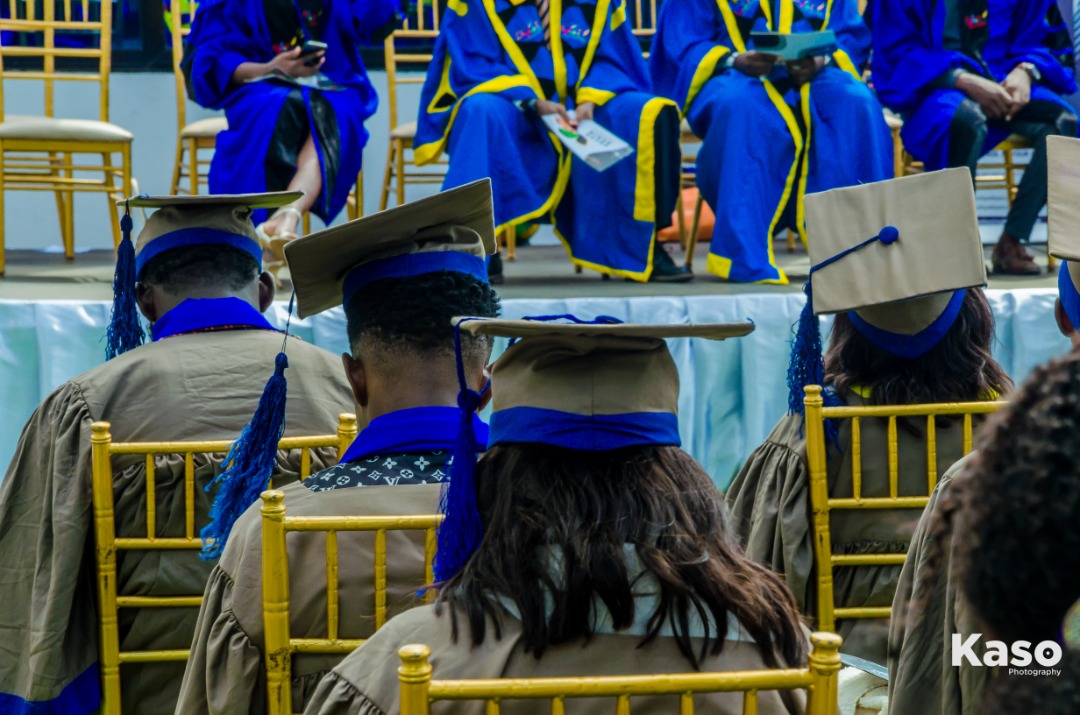 An official transcript of all university-level (Bachelor / Master) courses taken. A comparative mark/grade table if CGPA on the transcript is not out of 4.00.
Attested photocopies of diplomas received from a university or equivalent institutions (i.e. 4 years study bachelor degree). English translations of these documents are necessary if they are in any language other than English or French.
Three letters of reference (not required for Escae Benin graduates).
Documents

Give details of any grant/scholarships that you have already been awarded (valid for your studentship at Escae Benin) (add documents).
Give details of any application(s) for a grant/scholarship that you have made (add documents).
Statement of Purpose / Intention (Please submit on a separate sheet: Your purpose in applying to the program chosen, explaining your motivation as well as the areas of specialization which would be of interest to you within the discipline).
A photocopy of your passport or I.D. card.
A passport-sized (approx. 6 cm x 5 cm) photographs.
Proposal (research topic)
Applications to the graduate programs at Escae Benin can be made throughout the year, until one month prior to the beginning of each semester. Applicants are advised to make their applications by the end of December or August for Spring and Fall semesters respectively. Application deadlines are announced on the web site of the Institute and that of the Registrar's Office. Prospective applicants are required to apply online or on campus.
APPLY ONLINE
GRADUATE PROGRAMS
Graduate programs that you can log into and study whenever and wherever it works for you – delivered with full personalized support. Getting serious about accelerating or changing your career couldn't be more convenient.
MSc. Computer Science
MSc. Accounting
MSc. Human Resource Management
MSc. International Business
MSc. International Relations & Diplomacy
MSc. Project Management
MSc.  Public Relations
MSc.  Public Administration
MSc. Risk Management
MSc. Peace & Conflict Management
Learn from the best
Your teachers are internationally renowned researchers and industry leaders – including Nobel Laureates and distinguished fellows of international societies.
Your connections
Escae Benin draws high-achievers from more countries than any other Benin university. Our students and alumni are entrepreneurial, engaged, and always on the lookout for new experiences.
Students and industry
In our undergraduate and graduate degree, hands-on industry and work experiences are available through internships, volunteering, engaging with the community, or industry projects.
The beauty of our curriculum lies in its essential flexibility. This means your Escae Benin experience is yours to shape. Today's competitive job market and workplaces demand graduates who are skilled and resilient. In a world where careers and industries are evolving at lightning speed, your independent and innovative thinking will set you apart from the rest.